Providing Resources and Solutions to the Club Community

Clubs today face many challenges due to changing economics, demographics, and competitive conditions. This has resulted in changes in member spending habits and lifestyle choices. We assume that you are well aware of these issues, especially as they have developed over the past few years. It has become evident that in order to succeed, clubs must be extremely proactive in leading the organization by continually enhancing membership value and services. CBP provides solutions to operational challenges that produce immediate tangible results, maximizing the potential of the club's available resources.
Club Management Searches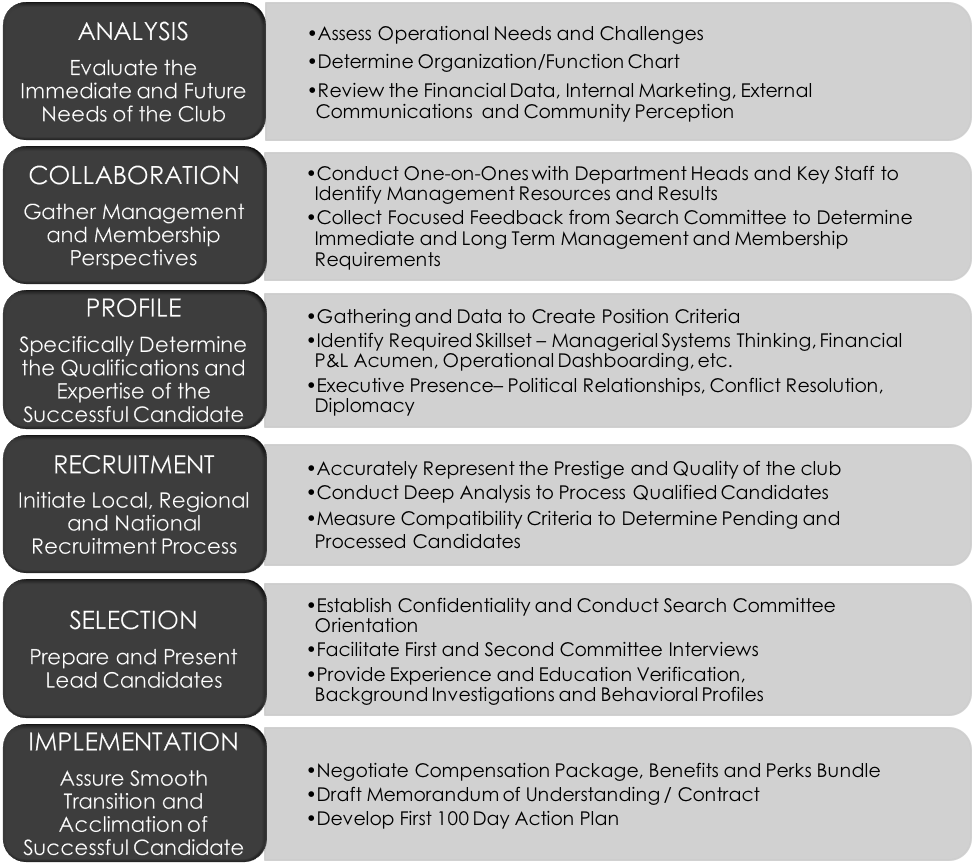 The First Step
At CBP, we know that just to say a club needs a new financial administrator, food and beverage expert, proven marketer, trainer of quality service, or any combination of the above is to miss the point. Only by clearly defining the goals that need to be accomplished, not just the position to be filled, can a successful search be implemented.
A Team Approach
Our consultants work with you as a facilitator of the Search Committee. We stay with you throughout the search process aligning goals and objectives, establishing search criteria, contacting industry resources, evaluating prospects, and assisting in final negotiations.
Although there is no mystery to conducting a club management search, there are clear distinctions between the methodologies available from various search firms. The CBP approach has evolved over years of working with country, city and yacht clubs. We have a clear understanding of what a private club search firm should deliver—the expertise of a third party can make the difference between a successful transition and a failure. Before we present a single candidate, we will have developed a thorough understanding of your club, its management strategy, and the unique culture of your membership.
Tapping Industry Resources
CBP consultants live and work in the club industry every day. We know the cultures and issues that create management change. We also know the people within the industry who are rising stars and those whose personal achievements demonstrate their orientation to success. Every CBP search taps a database of the most successful professional club managers working today. Clubs are not just part of what we do, they are the only thing we do. No other club management search firm provides such a complete and balanced search process. Because of this, we have developed an unparalleled ability to attract highly qualified managers for the finest clubs. Our industry reach and experience is an invaluable resource for the search.
Finding the Perfect Fit
You are about to begin a search that is vital to your club's future—perhaps one of the most important decisions you will make in your role as a club officer. CBP's proven experience can provide you with the expertise you need to find and hire the candidate who will meet the needs and expectations of your club and its membership.
Strategic Planning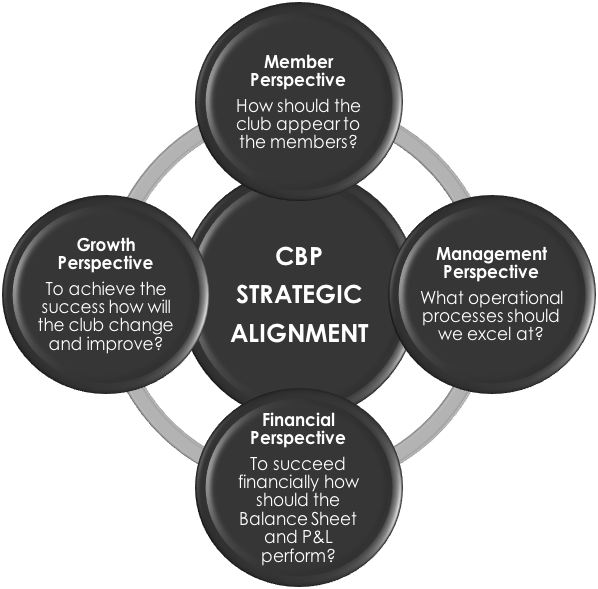 THINK - Gather the Facts & Data
Prior to the Strategic Planning Retreat, it is imperative that accurate facts and data be collected. This assures that club leadership is fully aware of the club strengths, weaknesses, opportunities and threats.  Membership input should be gathered from various membership constituents to obtain preferences and opinions beyond the vocal minority within the club.  This will provide the Strategic Planning Committee with the insights and membership support to initiate strategic initiatives that improves membership services, programming and overall value.  Upon obtaining membership demographics of average age, length of membership, geographic analysis, social associations, lifestyle preferences, family vs adult activities, exit interviews, etc., the club can further identify the best competitive positon to maintain sustainability.
PLAN - Inform & Educate
It is recommended that a Strategic Planning Retreat be conducted to align Boards and Committees with strategic initiatives for the tactical implementation of Management. Management will be responsible for implementing policy direction and action plans to accomplish objectives.  Inclusion encourages stronger team work and ownership of, policies, activities and goals. The Board ultimately retains authority for review and approval of Club direction, policy, and results. The Retreat will help to identify and develop a Strategic Plan to align with membership and to determine strategic initiatives in the areas of Capital Improvements, Membership Programming and Financial Sustainability.
DO – Accountability & Authority
The outcome will identify strategic initiatives that are pillars to the club's future. The strategic initiatives will include measurable results, committee accountability, roles and responsibilities and a projection of required actions. The process will encompass both an operational assessment of the organization and a process to achieve the Strategic Initiatives which affect the club's success. It will identify the mission, vision and values necessary to align the Board, Management and various committees.
Membership Development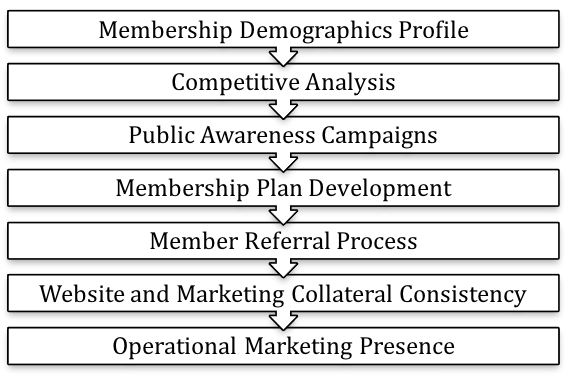 We believe that in the ever-changing world of clubs, the competitive landscape is in constant flux, where conversations can start anywhere about the perceptions of the club.  Successful clubs communicate the value proposition in ways that appeals to today's potential member. At CBP we actively participate with our clients to reach local markets that drive success. Once we've established your marketing and creative goals, our talented and experienced team of consultants, designers, photographers and content specialists, will work with you throughout every stage of your project, from concept to completion. Together, we'll develop a compelling story that accurately reflects the featres of your facility, advantages of membership and benefits of belonging.
When we engage with a club we develop a meaningful relationship. As creative thinkers, we take the time to understand your culture to share fresh new concepts and game changing visuals. Once we have earned your trust and confidence we facilitate the regular flow of information and ideas within your existing culture. Our goal is to enhance the visual impact that already exists at your club.
Operational Analysis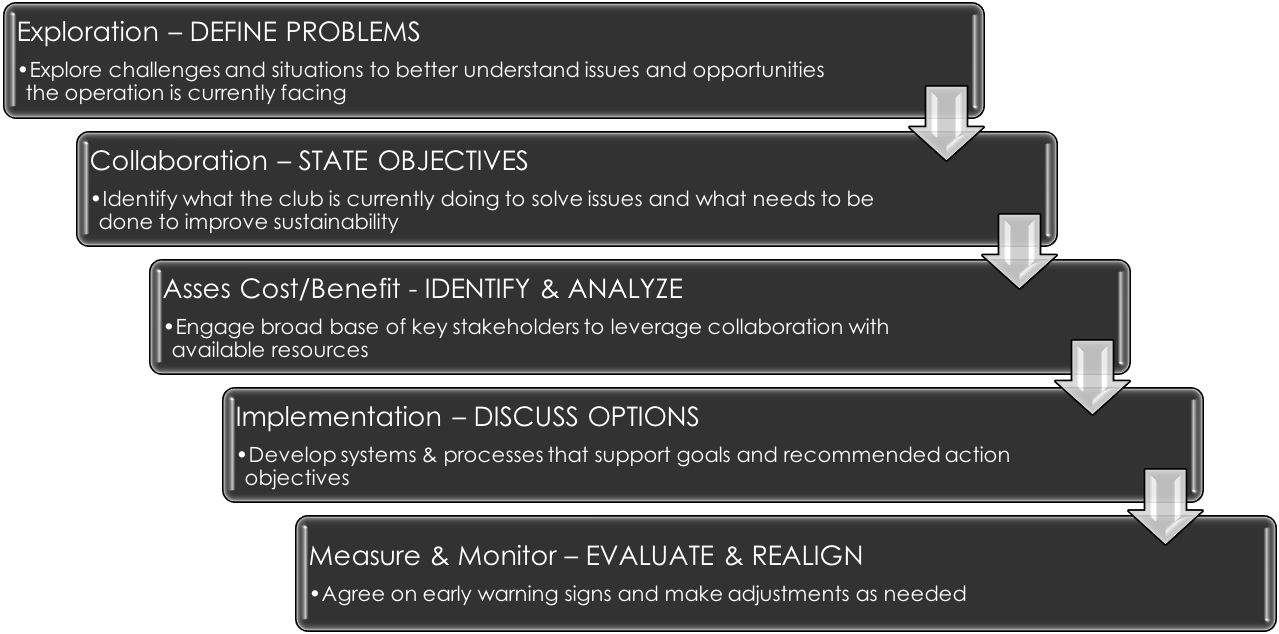 The purpose of the Operational Analysis is to define actions required for future effectiveness and developmental improvements.  The final report will detail the findings and conclusions, as well as a comprehensive listing of prioritized recommended strategies, suggested action steps, and implementation dates to provide management with the processes and systems necessary to meet the satisfaction levels that increase member use and raises awareness in your targeted community.
Established in 1992, Club Best Practices purpose is to provide club officers and managers with knowledge and resources that best meet the demands and requirements of the clubs they lead.  CBP's commitment to its clients begins with assessing membership needs through effective analysis processes and doesn't end until CBP has implemented solutions and most importantly measured results. We offer experience and knowledge that address specific issues and challenges faced by today's club boards and management.
Dedicated to Understanding Your Objectives
Before we make recommendations, we make sure to understand the issues you are facing at your club. We study your infrastructure and culture, as well as requirements needed for success. Once we've reached a consensus for the best path to success, we provide specific actions with accomplishment dates for each area involved.
Fostering Relationships That Last
One reason our clients keep coming back to us is the continuity of our involvement in the follow through of success for your club. We have dedicated ourselves to developing and refining programs and services built on a foundation of trust and dedication that produce solid, lasting client relationships.
Known for Our Integrity and Quality
We are proud of the concepts and programs we have produced. Through our value-based services, we have earned a reputation that is unmatched by our competitors. We are dedicated to building on our expertise to continue offering club executives the tools and resources they need today to face tomorrow's challenges.

Learn More...
To learn more of our programs and services please contact us to discuss how Club Best Practices can work with you to provide a club experience that your members expect and deserve.